Women entrepreneurs are having a massive impact on the Indian commercial scene. According to the national economic census, there are currently 8 million women who effectively manage their own enterprises, accounting for 14% of all entrepreneurs in the country. Business Loans for Women can help them achieve their goals.
The availability of Business Loans for Women is one of the primary motivators for a significant number of women to start their own firms. There are several avenues for women to apply for a business loan, ranging from banks to NBFCs and other financial institutions, to fund their aspirations and become contributing members of society.
Types of Business Loans for Women:
Non-Government Women Entrepreneurs Loan
1. Personal Loan
Personal loans are one of the most popular options for financing a small business. They can be used for various purposes, including startup costs, equipment purchases, and working capital. Personal loans are typically unsecured, which means they don't require collateral. This makes them an attractive option for women who may not have assets to use as collateral.
Personal loans for women also tend to have lower interest rates than other types of financing, such as credit cards or lines of credit. And, because they're unsecured, they may be easier to qualify for than other types of loans.
2. Loan Against Security
Consider offering security in the form of land, house, mutual funds, shares, or other assets as one of the simplest ways to obtain small business loans as a women entrepreneur. Lenders typically offer loans ranging from 60% to 75% of the market value of the pledged asset under this type of plan.
Because the borrower provides security for the loan, the eligibility to apply for it is somewhat relaxed. You will, however, be required to present appropriate ownership verification of the pledged item. The asset is released once the entire loan amount has been repaid.
Use Calculator: Loan EMI Calculator
3. Commercial Business Loan
Commercial business loans for female entrepreneurs are often appropriate when they want to develop their existing medium-sized business in terms of services, operations, location, and so on. Such lending schemes offer rapid online application and approval, subject to the applicant's eligibility and payback capabilities.
Some lenders additionally provide a prepayment option, which allows consumers to return the loan before the term expires.
4. Small Business Finance
Several financial organizations provide various types of startup business loans for women as well as SME loans. Although these loans are usually given to small businesses, some organizations will also lend them to startups.
On the other hand, lenders are strict regarding lending applications, as credit score characteristics are reviewed to check the candidates' eligibility before granting a certain loan amount. Nonetheless, small company loans are appropriate for female entrepreneurs' short-term finance needs because they provide low-interest rates and secured and unsecured lending options.
Love Reading Books? Here are some of the Best Books you can Read: (WITH LINKS)
Government Loan Schemes for Women Entrepreneurs
1. Annapurna Women Entrepreneur Loan Scheme
Do you want to establish your own catering or culinary business? State Bank of Mysore and Bharatiya Mahila Bank have a particularly developed credit option for women entrepreneurs who want to launch their own catering and culinary enterprises. The Annapurna lending scheme includes the following features:
Take out a loan of up to Rs. 50,000.
You have 36 months to repay the debt.
Get a one-month EMI break before starting to pay back the loan.
You must have a guarantor or a collateral asset to obtain the loan.
2. Bharatiya Mahila Bank Business Loan
This is one of the best business financing solutions for all those female entrepreneurs in India who desire to establish their own ventures. You can obtain a variety of loans through this loan plan for women, including:
Property-based loan
Micro and small business financing
Loans for Small Businesses
ALSO READ: 7 Loan Mistakes you Should Avoid
3. Stree Shakti Package For Women Entrepreneurs
This is one of the loan programmes for women entrepreneurs provided by SBI in most of its branches. They should, however, hold at least 50% of the rights to the company. The primary goal of this programme is to assist rural women in boosting their income.
4. Mudra Yojana Women
The Government of India launched the Mudra Yojana Scheme under the Pradhan Mantri Mudra Yojana to assist women entrepreneurs. The loans are collateral-free in order to promote MSMEs and SMEs through credit initiatives for women. In addition, the Pradhan Mantri Mudra Yojana has three separate programmes for different businesses: Shishu, Kishor, and Tarun. The applicant's age should be between 18 and 35 years old.
The Pradhan Mantri Mudra Yojana scheme would have a loan cap of up to ten lakh rupees.
5. Cent Kalyani Scheme
The Central Bank of India launched this business loan scheme for women to empower and uplift female entrepreneurs. Its goal is to provide loans to female entrepreneurs who own micro and small businesses, SMEs, agricultural companies, or retail businesses. This financing will provide the following benefits to female entrepreneurs:
Business loans of up to one crore rupees
Get loans with no collateral.
Enjoy no processing fees.
Conclusion
So these were some of the non government and government business loans for women you can opt for based on your requirements.
It is very important to note that you can also make some prepayments to close your loan before time and to save interest on the loan you have taken. This will help you in your own personal finance.
Some more Reading:
---
SHOW your Support!
Found this Helpful? DONATE any amount to see more useful Content. Scan below QR code using any UPI App!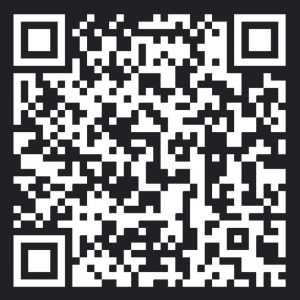 UPI ID: abhilashgupta8149-1@okhdfcbank
Verify that you are "Paying Abhilash Gupta" before making the transaction so that it reaches me. It makes my Day 🙂
Thank you for Donating. Stay Tuned!
Income Tax Calculator App – FinCalC
For Income Tax Calculation on your mobile device, you can Download my Android App "FinCalC" which I have developed for you to make your income tax calculation easy.
What you can do with this mobile App?
Calculate Income Tax for new FY 2023-24 and previous FY 2022-23
Enter estimated Investments to check income tax with Old and New Tax Regime
Save income tax details and track regularly
Know how much to invest more to save income tax
More calculators including PPF, SIP returns, Savings account interest and lot more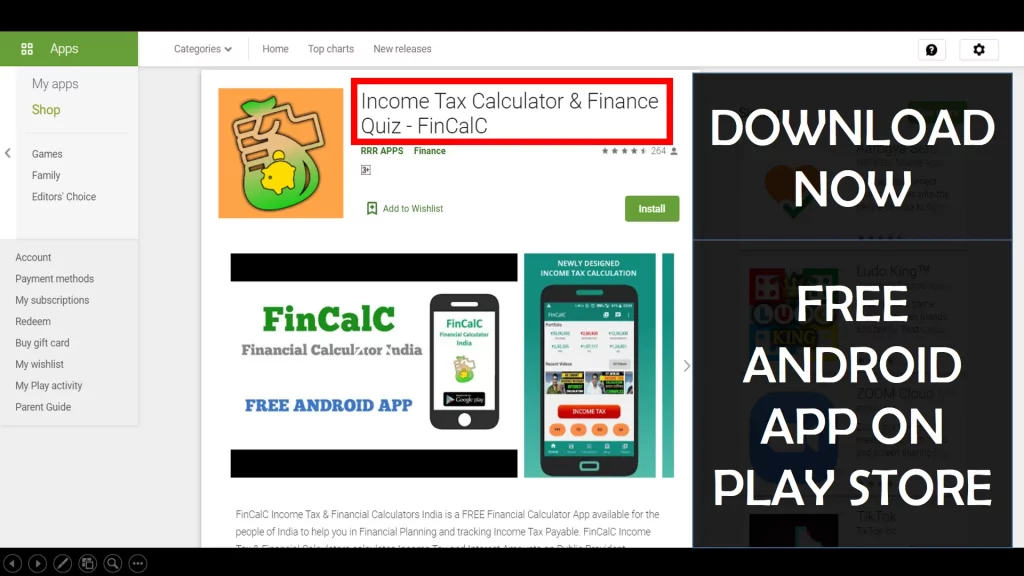 Use Popular Calculators:
I'd love to hear from you if you have any queries about Personal Finance and Money Management.
JOIN Telegram Group and stay updated with latest Personal Finance News and Topics.
Download our Free Android App – FinCalC to Calculate Income Tax and Interest on various small Saving Schemes in India including PPF, NSC, SIP and lot more.
Follow the Blog and Subscribe to YouTube Channel to stay updated about Personal Finance and Money Management topics.
---
Author Bio: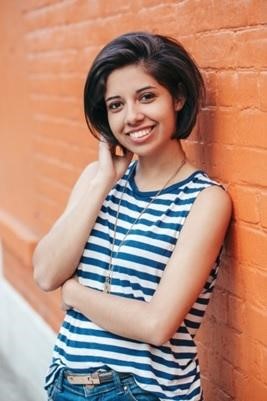 Tanvi Kaushik specializes in Content Marketing and works with the Digital Team at KreditBee – India's fastest personal loan platform where self-employed and salaried professionals can easily avail of personal loans in just a few minutes when in need of quick funds. Tanvi writes to-the-point articles on personal finance and budgeting which are truly appreciated by her readers. She is committed to making money matters easy to understand even for the layman. Her commitment to her work doesn't stop her from pursuing her hobbies of hiking, trekking and going on adventurous trips.