Though I provide important Personal Finance information on my YouTube Channel, still many don't know the difference between Credit Card vs Debit Card. We use them in our daily life which makes it very important for us to know about their differences, advantages and disadvantages, when to use credit card and when to use debit card.
The main difference between Credit card vs Debit card is that, with Credit card we can use the money that we don't currently have in our bank account. Which means we are taking loan from bank for short period, which needs to be paid on a future date, usually within the next 30-50 days. Whereas in debit card, we use our own money in bank account while shopping or spending on other needs.
So basically credit card helps us to take interest-free loan for short period of time, whereas debit card helps us to use our own money to buy goods. It is important to note that in credit card, the interest free period is very short and we need to pay the money we used within the mentioned time period, post which we have to pay very high interest in case we fail to pay our credit card bill. In debit card, if we don't have enough money in bank account, we won't be able to spend on our needs and wants.
Credit Card vs Debit Card Difference Video
Watch more Videos on YouTube Channel
Below is the table differences between Credit Card vs Debit Card with various parameters.
Credit Card vs Debit Card Differences
| Parameters | Credit Card | Debit Card |
| --- | --- | --- |
| Definition | Allows us to borrow funds to pay for goods and services | Deducts money directly from our savings bank account |
| Source of funds | Credit given to you by card issuer. It gives access to money you otherwise do not have (like a very short-term loan) | Our savings bank account or current account |
| Spending Advantage | Can spend more than what you have | You can only spend how much you have |
| Who pays for the purchase | Credit card company pays the vendor for your purchase. You pay the credit card company | You pay for your purchase |
| Bill Generated? | You get a bill or statement each month with details of the transactions you have made | There is no bill generated |
| Payment | A bill needs to be paid each month since it is being borrowed | No payment needs to be made since you are using your own money |
| Interest | Interest is charged on the outstanding amount if it hasn't been paid by the due date | There is no interest that is charged |
| Fund Limit | You can use the card only up to the pre-set credit limit on your card | You can access any amount up to what is currently available in your savings bank |
| Rewards | Cashback, air miles and reward points which can be redeemed | Typically, the rewards you get are minimal |
| Fees & Charges | Multiple fees applicable including joining fees, annual fees, late payment fees, and bounced cheque fees among others | Annual fees and PIN regeneration fees are applicable |
Credit Card vs Debit Card Difference
Let us now discuss more about them in detail
What is Credit Card?
Credit Card is one of the cards provided by bank for you to take some credit amount from them
This credit amount needs to be paid back by you in full or partially
If you pay back in full, you don't have to pay any interest amount on the money you borrowed from them
If you pay partially than in every bill generated in future, you will be paying interest on the remaining balance until you clear the principal amount you had borrowed from bank
Usually the interest-free time period you will get is between 30-50 days from the date of your purchase of goods or spending using credit card
You also earn reward points on your spending which can be redeemed as cash or vouchers to buy other goods
Some customers might get credit card for free without any charges like employees working in specific organizations that have tie ups with banks, whereas other individuals need to pay annual fees and other charges to use credit card
What is Debit Card?
Similar to debit card, debit card is also provided by bank but to use your own money
The limit up to which you can use your own money using debit card either depends on your bank account balance, or the limit that is set by bank on your card
You don't have to pay any interest amount on the money you use using your debit card
Your debit card might have annual fees and pin regeneration charges
Some organizations have tie ups with banks so in case you work as an employee and open savings account with those banks, you might get lifetime free debit card
The reward points you get on debit card spending is very minimal
Love Reading Books? Here are some of the Best Books you can Read: (WITH LINKS)
How Credit Card is different from Debit Card?
As mentioned above, while using credit card you are taking loan for short period of time from bank, which you need to pay back within specific time (usually within 30-50 days which is interest free days).
Whereas, while using debit card, you use your own money in saving account.
You have to pay interest on borrowed money while using credit card if you don't pay back within time. Whereas there is no such interest charged while using debit card since you are using your own money in bank account.
Credit Card Advantages & Disadvantages
Let us now discuss some pros and cons of credit card:
Advantages of Credit Card
You get interest free loan for short period of time in case you don't have enough money to buy something necessary
Credit points are rewarded on spending which can be redeemed as cash or vouchers
Security against theft in case of fraudulent transactions
Credit cards help you to build credit score which is very important while taking Home Loans or other loans
Credit card also helps us to get consolidated reports of our spending in net banking portals
Disadvantages of Credit Card
You pay high interest if you don't pay the outstanding balance in your credit card bill
The bill needs to be paid in full every month. Partial payment will lead to penalties in the form of interest you have to pay
There is limit of amount you can use as credit, which increases with time as your credit score increases
You get engaged in impulsive buying when you see free credit (loan) given to you which might go out of your budget. This can lead to debt.
Withdrawing cash using credit card will lead to charging of interest on the amount withdrawn. There is no interest free period for cash withdrawal using credit card.
ALSO READ: Best Mutual Funds for 2023
Debit Card Advantages & Disadvantages
Let us now discuss pros and cons of Debit Card
Advantages of Debit Card
You use your own money from bank so you are aware about how much to spend
Falling in debt while using debit card is out of question
You don't have to carry cash while you want to buy goods and services
No interest charged for the usage of your own money
You can withdraw cash using debit card in any ATM. No penalties will be applicable unlike credit card in which interest will be charged right from the money is withdrawn
Disadvantages of Debit Card
You will not get interest free credit
It can complicate balancing your passbook at the end of the month if you don't keep track of your spending
Very Little protection in case of debit card fraud transactions
Some banks impose limit on the number of times debit card can be used for withdrawing cash from ATM
ALSO READ: 7 Home Loan Mistakes to AVOID
Credit Card or Debit Card Which is Better?
So the important question here is what you should be using – Credit card or Debit Card?
Given the advantages of Credit card, if you can control on your impulsive buying and are not very excited during shopping seasons and attractive offers, you can use credit card very effectively to get interest free credit, provided you pay the bill in full.
On the other hand, if you cannot control your buying habits and get attracted to interest online offers very easily, and use cards for withdrawing cash, you should be using debit card.
Personally, I use both of them based on the items I want to buy. The items I need to buy are my needs which I buy using Credit card that also helps me to get some credit points. But I also make a point to pay the credit card in full.
I also use debit card in case the transaction amount is low where I know I won't get any credit points.
Conclusion
So to conclude, it depends on your spending habits whether you should be using credit card or debit card or both.
Credit card can be very useful provided you take the benefits provided by banks on such cards. But banks are present to make businesses out of those cards, so they come up with attractive offers which you might no resist which might lead to impulsive buying.
This impulsive buying will lead you to debt which is profits for banks as they'll get interest from the money you borrowed which could have been avoided by using debit card.
So always use credit card wisely! Go for credit cards that are free of any charges. You should not be paying to use credit cards actually.
Some more Reading
Frequently Asked Questions
Which is a better – credit card or debit card?
Debit card and a credit card have their own advantages and disadvantages. You can choose based on above mentioned pros and cons
Can my debit card serve as a credit card?
No, the moment you swipe your debit card, the amount is automatically deducted from your account and hence, you cannot use it as a credit card.
Can I earn reward points on debit cards?
Yes, you can earn reward points on debit cards, but credit cards give you more points.
Can I transfer money from my credit card to another account?
No, you cannot use credit card to transfer money to any account
Are there any limits on the amount that can be withdrawn using a debit card?
Yes, there is a limit on the amount of money which can be withdrawn using a debit card and it depends on your card.
Is there a fee for using a debit card?
Yes there are annual fees and charges.
What are the advantages of having debit and credit card?
A debit card is more convenient for cash withdrawals and can help you avoid debt and overspending. Meanwhile a credit card gives you a flexibility when it comes to spending and also helps you build a good credit score.
What are some disadvantages of a debit card over a credit card?
Since the money from debit card is deducted directly, a debit card doesn't give you the flexibility of spending more money than what is available in your bank account.
Can credit card be used to withdraw cash from the ATM?
Yes you can withdraw cash using credit card but you will have to pay interest from day 1.
You can Donate Too!
Found this Helpful? DONATE any amount to see more useful Content. Scan below QR code using any UPI App!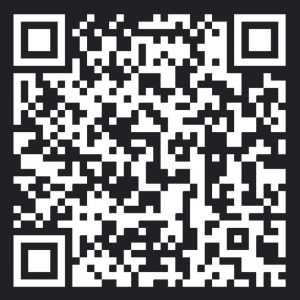 UPI ID: abhilashgupta8149-1@okhdfcbank
Verify that you are "Paying Abhilash Gupta" before making the transaction so that it reaches me. It makes my Day 🙂
Thank you for Donating. Stay Tuned!
Income Tax Calculator App – FinCalC
For Income Tax Calculation on your mobile device, you can Download my Android App "FinCalC" which I have developed for you to make your income tax calculation easy.
What you can do with this mobile App?
Calculate Income Tax for new FY 2023-24 and previous FY 2022-23
Enter estimated Investments to check income tax with Old and New Tax Regime
Save income tax details and track regularly
Know how much to invest more to save income tax
More calculators including PPF, SIP returns, Savings account interest and lot more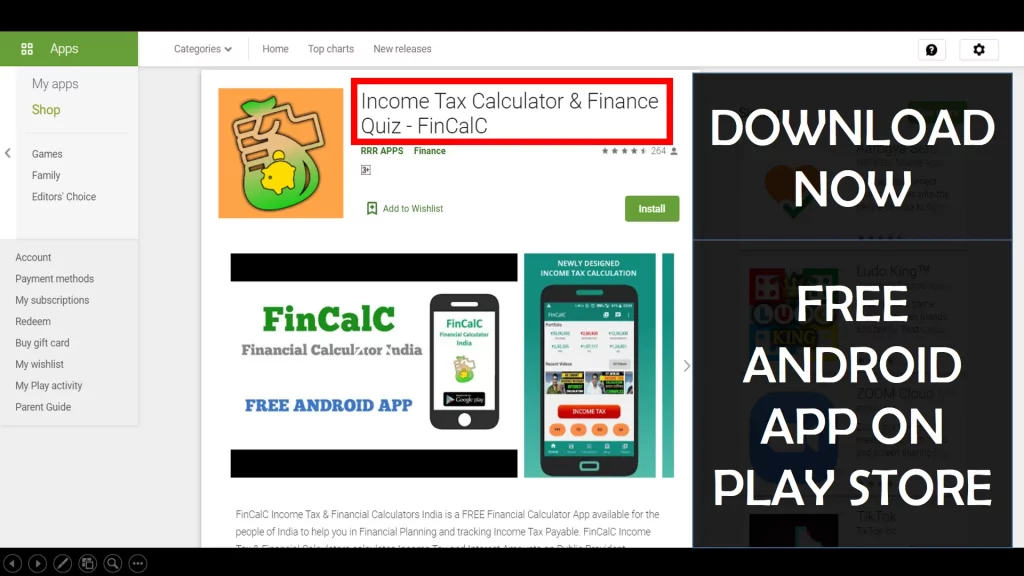 Use Popular Calculators:
I'd love to hear from you if you have any queries about Personal Finance and Money Management.
JOIN Telegram Group and stay updated with latest Personal Finance News and Topics.
Download our Free Android App – FinCalC to Calculate Income Tax and Interest on various small Saving Schemes in India including PPF, NSC, SIP and lot more.
Follow the Blog and Subscribe to YouTube Channel to stay updated about Personal Finance and Money Management topics.
---