Download SCSS Excel Calculator from here
Download our Android App FinCalC to see Slab-wise details of your Income Tax Calculation
Share this Free SCSS Interest Calculator with your friends and family members and help them in Tax Calculation!
How SCSS Calculator can help you?
Many Senior Citizens are in need of SCSS Calculator that helps them to calculate SCSS Interest for their deposits. This SCSS Interest Calculator helps you to calculate quarterly interest you will receive every quarter, total interest you will receive after 5 years of tenure and maturity amount.
You can easily calculate the quarterly interest payout in SCSS by providing principal amount (maximum Rs. 1,50,000), tenure in years (minimum 5 years) and the rate of interest – currently SCSS interest rate is 8% per year.
SCSS Features and Benefits
SCSS or Senior Citizen Saving Scheme is for the senior citizens of India – Age 60 years or above
It helps you get quarterly interest payout after every quarter based on the principal amount you deposit and interest rate
The current interest rate in SCSS is 8% for the quarter January 2023 – March 2023
So for example, you deposit Rs. 1 Lakh in SCSS, at 8% interest rate, you will get Rs. 2000 as quarterly interest payout
SCSS tenure is 5 years, and you can extend it with a block of 3 years as well
You get Income Tax Benefits under Section 80C with SCSS account – maximum Rs. 1.5 Lakh can be claimed in a financial year
The interest rate provided in SCSS is highest compared to any other Post Office saving scheme
SCSS is an effective and long-term saving option which offers security and added features that are usually associated with any government-sponsored savings
Senior Citizen Saving scheme is available through certified banks and post offices across India
SCSS Interest Rate
Senior Citizen Saving Scheme (SCSS) Interest Rate is 8% for the quarter Jan 2023 to March 2023. It is subjected to be updated every quarter by Government of India.
SCSS Interest rate is fixed throughout the tenure.
SCSS Calculator in Excel Video
Watch more Videos on YouTube Channel
Is SCSS interest rate fixed for 5 years?
Yes SCSS interest rate is fixed for 5 years and does not change quarterly unlike Public Provident Fund (PPF), Sukanya Samriddhi Yojana (SSY) and other schemes.
Govt. has increased the SCSS interest rate from 7.6% to 8.0% per year for the quarter Jan 2023 to Mar 2023. So you need to open SCSS Account within this quarter to get 8% interest rate on your SCSS account, before interest rates are updated again in next quarter.
Does SCSS interest rate change every year?
SCSS interest rate are subjected to be reviewed every quarter by Government of India. So they can be increased or decreased in any quarter.
But your existing SCSS account will earn interest based on the rate on which the account was opened.
Which is better FD or SCSS?
Selecting between FD and SCSS depends on your goal.
If you need quarterly payout of interest, than SCSS is better with 8% interest rate
But if you can reinvest this interest amount and don't need the quarterly payout, you will get compound interest in FD and get more interest in fixed deposits at the end of 5 years compared to SCSS based on the FD interest rate
You can use this FD Calculator to check interest amounts in Fixed Deposits.
Can I invest 30 lakhs in SCSS?
Maximum amount you can deposit in SCSS (Senior Citizen Saving Scheme) is Rs. 15,00,000.
But if you and your spouse are both senior citizens and are eligible to open SCSS account, you can open 2 accounts against your and spouse's name with this maximum limit thus reaching total of Rs. 30 Lakh investment in SCSS.
What happens to SCSS after maturity?
SCSS Account helps you earn quarterly interest, which means on your initial deposit – you get quarterly payout based on interest rate.
At the end of 5 years, which is at maturity, you get your principal amount back since you have been already receiving the quarterly interest payout already. So after maturity you get the principal amount back.
Is interest on SCSS tax free?
Interest earned in SCSS every quarter is not Tax Free, it is Taxable based on the slab rates of the individual. Interest earned up to Rs. 50,000 in financial year can be claimed under Section 80TTB for senior citizens.
ALSO READ: All Deductions allowed for Tax Payers
SCSS Withdrawal Rules
Premature withdrawals are allowed but only after a year of opening an account.
If the closure of the account takes place after one year but before the end of 2 years, 1.5% of the deposit is deducted in the form of pre-mature withdrawal charges.
Upon closure of the account after 2 years an amount equal to 1% of the deposit shall be deducted as charges.
Conclusion
SCSS is a very attractive scheme with latest interest rate at 8% per annum. You get quarterly interest payout and the principal amount at the end of SCSS Maturity.
You can also extend the SCSS scheme with a block of 3 years after maturity, to continue getting more interest payouts on quarterly basis.
Some more Reading:
You can Donate Too!
Found this Helpful? DONATE any amount to see more useful Content. Scan below QR code using any UPI App!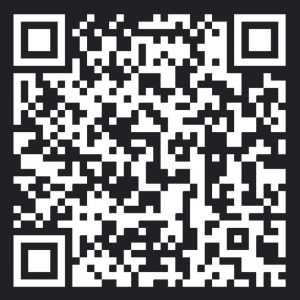 UPI ID: abhilashgupta8149-1@okhdfcbank
Verify that you are "Paying Abhilash Gupta" before making the transaction so that it reaches me. It makes my Day 🙂
Thank you for Donating. Stay Tuned!
Income Tax Calculator App – FinCalC
For Income Tax Calculation on your mobile device, you can Download my Android App "FinCalC" which I have developed for you to make your income tax calculation easy.
What you can do with this mobile App?
Calculate Income Tax for new FY 2022-23 and previous FY 2021-22
Enter estimated Investments to check income tax with Old and New Tax Regime
Save income tax details and track regularly
Know how much to invest more to save income tax
More calculators including PPF, SIP returns, Savings account interest and lot more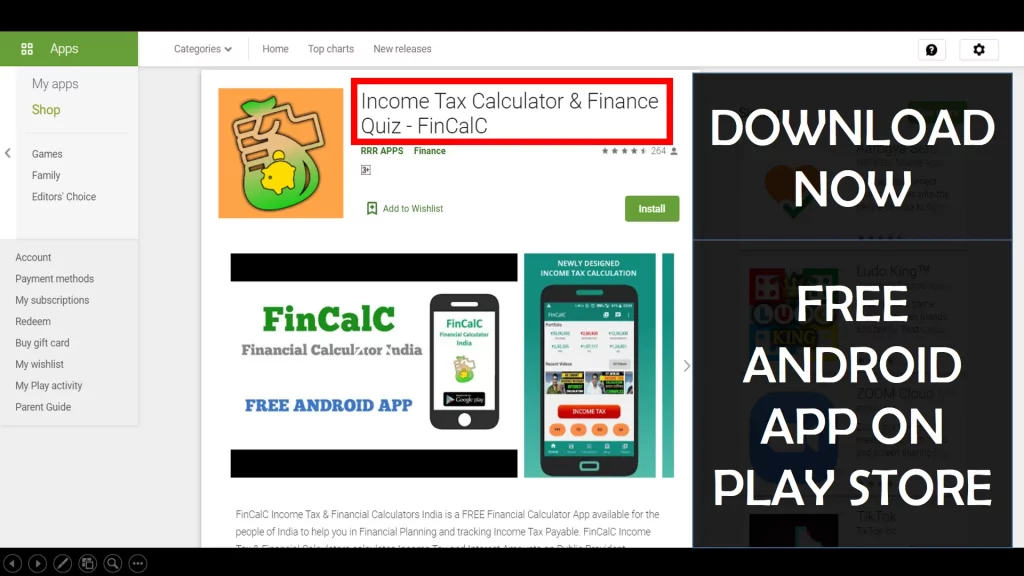 Use Popular Calculators:
I'd love to hear from you if you have any queries about Personal Finance and Money Management.
JOIN Telegram Group and stay updated with latest Personal Finance News and Topics.
Download our Free Android App – FinCalC to Calculate Income Tax and Interest on various small Saving Schemes in India including PPF, NSC, SIP and lot more.
Follow the Blog and Subscribe to YouTube Channel to stay updated about Personal Finance and Money Management topics.
---