Different Types of General Insurance in India include Motor Insurance, Travel Insurance, Health Insurance and Property Insurance. These are further divided into other sub categories as mentioned below.
Let us first understand what is General Insurance.
What is General Insurance???
General insurance is typically a type of insurance which is not determined to be life insurance. Or in simple words it is non life insurance policies.
General Insurance is a instrument wherein insurance company protects policy holders valuable assets such as motor, household items, etc. from fire, theft, burglary or any other uncertain accident.
The different forms of general insurance are Two wheeler, Fire, Health, Travel, House Insurance, Marine, Motor, Accident and many more.
ALSO READ: Why Term Life Insurance is Better than Money Back Plans
Why GI is important??
We live in a world which is full of uncertainties and risks. Individual people, families, businesses, household and business properties and various other assets are exposed to different types of risks.
These include risk of losses of life, health, assets, property, theft, natural calamities, disaster, etc.
General insurance helps us protect the things we value the most, like our cars, house hold items, health, travel and many other such valuables.
General insurance differs from a life insurance policy, as Life Insurance is a long-term policy and General Insurance is particularly based on per-year renewal.
In short General insurance ensure:
Family's financial stability
Brings peace of mind
Reduces stress during uncertain times.
Love Reading Books? Here are some of the Best Books you can Read: (WITH LINKS)
Types of general insurance:
Unlike life insurance, General insurance also covers various types of insurance which provide financial stability and support against loss and damage of our valuable house hold items, business properties, our travels, motor, health and many more.
Let us study each of these in details:
Motor insurance
Motor insurance covers cars, motorcycles, trucks and all the other vehicles running on the road
The policy ensures that the vehicle has complete protection against physical damage from natural or artificial calamities and third-party liabilities arising from the insured vehicle
All the cost incurred to repair the vehicle is met by the insurance company
The different types of motor insurance policies are:
Third-party insurance Policy
Comprehensive Insurance Policy
Own Damage Policy
ALSO USE: Car Loan EMI Calculator
Travel insurance
Travel insurance is good for those people who travel a lot. It covers trip cancellations, lost or misplaced luggage, travel accidents, loss of passport, hijacking, medical emergencies, delayed flights, accidental deaths, etc.
The major types of travel insurance are:
Domestic Travel insurance:: For travel within the country.
International travel insurance: For travel outside the country.
Student travel insurance: If you are moving abroad for higher studies.
Health insurance
Health Insurance is a policy that protects individuals and his/ her family financially against different type of health risks and medical emergency.
Any Health insurance claims can be made either immediately in cash or through payment after treatment.
There are various types of health insurance available:
Individual Health Insurance: Covers one policyholder
Family Floater Health Insurance: Covers the complete family under a single policy
Group Health Insurance: Covers the employees of an organization
ALSO USE: Home Loan EMI Calculator
Property insurance
A Property Insurance Policy provides financial reimbursement to the owner and its contents. It also covers damage caused to anyone other than the owner if that person is injured on the property.
Various products available under property insurance include:
Home Insurance: A natural or man-made disaster can cause significant damage to someone's home.Home insurance Provides financial cover in case of any significant damage to the insured home due to any reason like fire, theft, flood, storm etc.
Shop Insurance: Covers the shop property and contents inside.
Office Insurance: Office insurance provides coverage for the risks that can impact office operations like fire, burglary, misuse of office data, loss of money due to cheating of employees etc.
Fire Insurance: Provides coverage against damage caused by fire to property or assets.
Conclusion
So these are some of the types of General Insurance. As mentioned above we have different general Insurance like Motor Insurance, Travel Insurance, Health Insurance and Property Insurance.
Under these we have various sub categories. You can buy them online or offline based on your needs.
Some more Reading:
You can Donate Too!
Found this Helpful? DONATE any amount to see more useful Content. Scan below QR code using any UPI App!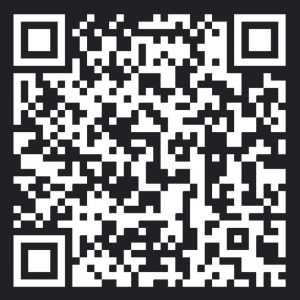 UPI ID: abhilashgupta8149-1@okhdfcbank
Verify that you are "Paying Abhilash Gupta" before making the transaction so that it reaches me. It makes my Day 🙂
Thank you for Donating. Stay Tuned!
Income Tax Calculator App – FinCalC
For Income Tax Calculation on your mobile device, you can Download my Android App "FinCalC" which I have developed for you to make your income tax calculation easy.
What you can do with this mobile App?
Calculate Income Tax for new FY 2023-24 and previous FY 2022-23
Enter estimated Investments to check income tax with Old and New Tax Regime
Save income tax details and track regularly
Know how much to invest more to save income tax
More calculators including PPF, SIP returns, Savings account interest and lot more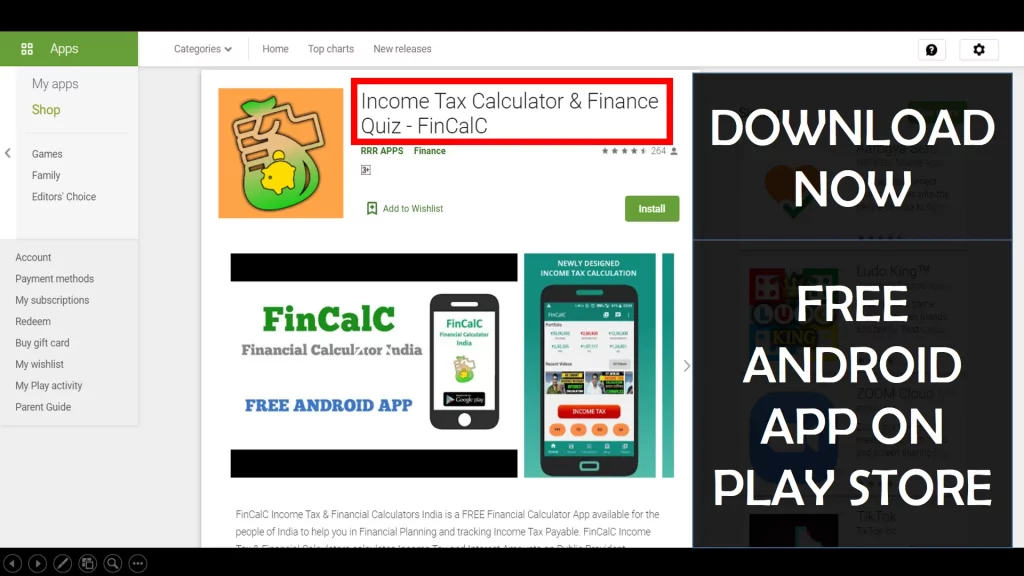 Use Popular Calculators:
I'd love to hear from you if you have any queries about Personal Finance and Money Management.
JOIN Telegram Group and stay updated with latest Personal Finance News and Topics.
Download our Free Android App – FinCalC to Calculate Income Tax and Interest on various small Saving Schemes in India including PPF, NSC, SIP and lot more.
Follow the Blog and Subscribe to YouTube Channel to stay updated about Personal Finance and Money Management topics.
---