While investing in Mutual Funds over long term for 15 Years we will see ₹1000 Mutual Fund Returns from 1 year to next 15 years with the help of calculations.
For ₹1000 Mutual Fund Investment per month, you get Rs. 78,082 after 5 years, Rs. 2,06,552 after 10 years and Rs. 4,17,924 after 15 years at 10% expected rate for returns consistently.
Find more details in below video and table
₹1000 Mutual Fund Returns Video
Watch more Videos on YouTube Channel
So as seen in above table you can invest just Rs. 1000 in some good mutual funds to get good returns over next 15 years. It is assumed that you are investing for at least 5 years and give time to the market instead of timing the market.
Consistency and giving time to the markets are important factors to reap good returns in mutual funds over long term.
Mutual Fund Returns Table
Below is the table showing how much returns and profits you can get for Rs. 1000 deposits per month in mutual funds:
| Years | Total Deposits | Maturity Amount | Profits |
| --- | --- | --- | --- |
| 1 | ₹ 12,000 | ₹ 12,670 | ₹ 670 |
| 2 | ₹ 24,000 | ₹ 26,667 | ₹ 2,667 |
| 3 | ₹ 36,000 | ₹ 42,130 | ₹ 6,130 |
| 4 | ₹ 48,000 | ₹ 59,212 | ₹ 11,212 |
| 5 | ₹ 60,000 | ₹ 78,082 | ₹ 18,082 |
| 6 | ₹ 72,000 | ₹ 98,929 | ₹ 26,929 |
| 7 | ₹ 84,000 | ₹ 1,21,958 | ₹ 37,958 |
| 8 | ₹ 96,000 | ₹ 1,47,399 | ₹ 51,399 |
| 9 | ₹ 1,08,000 | ₹ 1,75,504 | ₹ 67,504 |
| 10 | ₹ 1,20,000 | ₹ 2,06,552 | ₹ 86,552 |
| 11 | ₹ 1,32,000 | ₹ 2,40,851 | ₹ 1,08,851 |
| 12 | ₹ 1,44,000 | ₹ 2,78,742 | ₹ 1,34,742 |
| 13 | ₹ 1,56,000 | ₹ 3,20,600 | ₹ 1,64,600 |
| 14 | ₹ 1,68,000 | ₹ 3,66,841 | ₹ 1,98,841 |
| 15 | ₹ 1,80,000 | ₹ 4,17,924 | ₹ 2,37,924 |
Rs. 1000 Mutual Fund Returns for 15 Years
As seen in above table, you can accumulate approximately Rs. 4,17,924 after 15 years in good mutual funds over next 15 years, provided you get 10% of expected rate of returns consistently on average.
We have considered 10% of expected returns in above calculation on average. Nifty Index has given around 14% in the last 15 years (as of writing of this article), so inflation is also considered in these calculations.
Investing every month in mutual funds can be done via SIP (Systematic Investment Plan). So in order to start SIP you should know the process. Below is the article (with video) to know how to start SIP online:
ALSO READ: How to Start a SIP Online [LIVE DEMO]
Investment Types in Mutual Funds
There are 2 ways in which you can invest in Mutual Funds:
SIP or Systematic Investment Planning – In this you invest pre defined amount every month in a mutual fund using auto debit feature of your bank account. So based on the NAV (Net Asset Value) of the mutual funds you are investing in and your deposits, you get mutual funds units allocated every month

SIP helps in Rupee cost averaging – so when market goes down, you buy more units due to less price and when market goes up, your number of units allocated are less due to high price. This is advantageous compared to the lump sum amount that you pay while timing the market, as you are investing in mutual funds consistently over a period of time.

Lump sum Investing – As the name suggests, this type of investing helps you to put accumulated amount once in mutual fund. You can make lump sum investing when markets got corrected and prices of mutual funds are low in order to take the benefit of low price and accumulate more units.

If not used properly, lump sum investing can make you lose your principal amount as well to some extent when you invest during the peak days of markets, over short term. To recover from those losses, you have to wait until market recovers and goes above the price at which you bought the units.
The best investment type would be the combination of SIP and lump sum to be continued to achieve your goals over long term. It is advised to invest in mutual funds while having a goal in mind so that you can redeem the mutual funds units at the right time.
Watch below video to see the comparison between SIP and Lump sum investing.
SIP vs Lump Sum Investing Video
Types of Mutual Funds to invest
There are mainly 3 types of mutual funds:
Equity Mutual Funds – These mutual funds invest in shares of companies. It can give expected returns of anywhere between 8% to 15% for long term investments. The returns can also go to 20% over long term for some best mutual funds.
Equity mutual funds are risky since they invest in shares of companies


Debt Mutual Funds – Debt mutual funds are less risky compared to equity mutual funds since they invest in bonds or certificates of companies. They can give returns between 6% to 8% annually over your short to mid term goals.


Hybrid Mutual Funds – These mutual funds invest in mix of equity and debt, that's why the name Hybrid mutual funds. Returns can be between 8% to 12% over long term. Those who don't want to take high risk and want some exposure to debt mutual funds can invest in these types of mutual funds.
ALSO READ: Income Tax on SIP Investments with examples
Mutual Fund Returns Calculator
You can invest any amount in mutual fund starting with Rs. 500 in SIP or lump sum mode. Below is the mutual fund SIP calculator that helps you to calculate returns in mutual funds over a period of time:
Conclusion
While Rs. 1000 per month in Mutual funds can give you good returns, it is important to be consistent and give time to the market. We have considered 10% expected rate of returns in our calculations. It can be more or less than 10% when you actually invest in equity mutual funds, but historically we have seen that we get good returns over long term in mutual funds.
Best way is to invest via SIP so your investments are automated every month without any manual intervention. Along with SIP, you can make lump sum investments couple of times in a year when market goes down to accumulate more mutual fund units. You can accumulate good amount of wealth based on your investment amount and time period you give to the market.
Some more Reading:
Frequently Asked Questions
Can I invest 1000 rs in mutual funds?
Yes Rs. 1000 is the minimum amount you can invest via lump sum investing in mutual funds and Rs. 500 is the minimum SIP you can start in most of the mutual funds.
How much will I get if I invest 1000 in SIP?
Based on above table, with Rs. 1000 SIP every month and expected rate of return as 10% annually, you get Rs. 78,082 after 5 years, Rs. 2,06,552 after 10 years and Rs. 4,17,924 after 15 years if you invest consistently over these time periods.
What is the SIP of 1000 per month for 10 years?
After 10 years of Rs. 1000 SIP at 10% expected rate of return you can get Rs. 2,06,552 as maturity amount out of which Rs. 86,552 is the total profits. Please note that these are expected returns you can get if you choose good mutual funds over long term.
How to make 25 lakhs in 5 years?
For goal of accumulating Rs. 25 lakh in 5 years, you can start with SIP of Rs. 32,000 for which you should get 10% expected rate of return consistently. This can be achieved with investments in good mutual funds. If SIP amount is high than you can increase the tenure by more 2-3 years to achieve your goal with affordable SIP. Use above SIP calculator to know more about calculations.
You can Donate Too!
Found this Helpful? DONATE any amount to see more useful Content. Scan below QR code using any UPI App!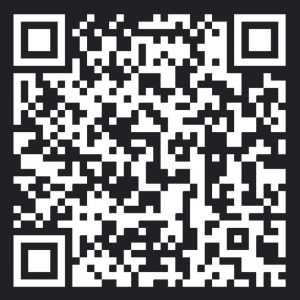 UPI ID: abhilashgupta8149-1@okhdfcbank
Verify that you are "Paying Abhilash Gupta" before making the transaction so that it reaches me. It makes my Day 🙂
Thank you for Donating. Stay Tuned!
Income Tax Calculator App – FinCalC
For Income Tax Calculation on your mobile device, you can Download my Android App "FinCalC" which I have developed for you to make your income tax calculation easy.
What you can do with this mobile App?
Calculate Income Tax for new FY 2023-24 and previous FY 2022-23
Enter estimated Investments to check income tax with Old and New Tax Regime
Save income tax details and track regularly
Know how much to invest more to save income tax
More calculators including PPF, SIP returns, Savings account interest and lot more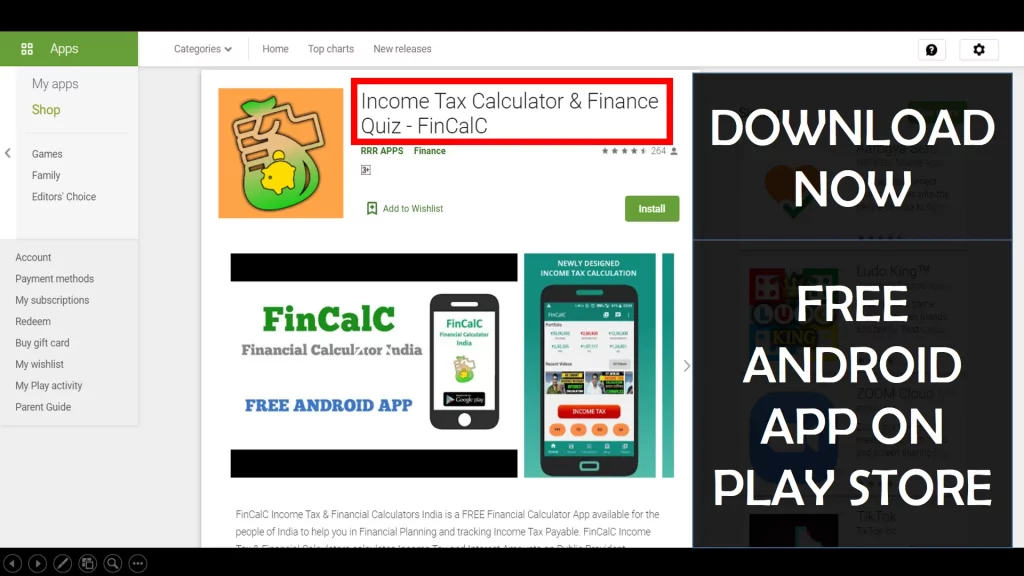 Use Popular Calculators:
I'd love to hear from you if you have any queries about Personal Finance and Money Management.
JOIN Telegram Group and stay updated with latest Personal Finance News and Topics.
Download our Free Android App – FinCalC to Calculate Income Tax and Interest on various small Saving Schemes in India including PPF, NSC, SIP and lot more.
Follow the Blog and Subscribe to YouTube Channel to stay updated about Personal Finance and Money Management topics.
---