In order to be financially stable and have a stress-free life, at least financially, there are 5 Golden Rules of Finance that you must follow and make other family members do the same to live a happy and satisfied life.
Let us discuss them in detail:
Don't spend more than you make
One of the important Golden Rules of Finance is to spend less than you make. It is pretty straightforward.
The amount of your monthly expenses must be less than the money you make for that month. Since you know the expected cash flow for yourself and family, it is pretty easy to keep your expenses below your monthly income limit.
In some cases, there might be big expenses in few months, but you should try to compensate for that in other upcoming months.
This will help you to have a positive cash flow at the end of month when you remove expenses from income.
Don't take on debt to please others
It is very easy to buy that dream new car or house, just because your neighbor did it. You should know the difference between your needs and wants.
Needs are something that you actually need for yourself or your family. Wants are something that you want to achieve based on someone else's possession on similar things.
You must avoid your wants as it can lead you to take debt for unnecessary things.
Even if you are opting for Home Loan, than keep the loan or tenure low in such a way that you can pay it back on time. Avoid going for big loans while increasing the expenses on your new house look.
Love Reading Books? Here are some of the Best Books you can Read: (WITH LINKS)
Actively invest & track your net worth
Whether you are a salaried employee or Businessman, you should be investing in mutual funds or stocks for your long term goals.
Usually business owners invest in their own business, but salaried employees must invest the saved portion of monthly income in mutual funds. You can also Start a SIP which can be easily done online without any hassle.
Even Rs. 1000 monthly SIP over next 10 to 15 years can give you good returns in some good mutual funds.
While you actively invest in mutual funds, it is equally important that you track and review the funds regularly every 6 months to 1 year and make required changes in fund allocation accordingly to achieve your long term goals.
Only 1 source of income will not make you rich or wealthy, so aim to have multiple sources of income and investing can prove to be one source of income for you, 10-15 years down the line.
Watch: Rs. 1000 Mutual Fund Returns Calculation Video
Watch more Videos on YouTube Channel
Don't Buy Depreciating Assets
Assets are something that puts money in your pocket. And liabilities are the opposite, they take out money from your pocket.
It is very important that you understand this difference between Assets and Liabilities and maximize only Assets and keep your Liabilities low.
By depreciating asset we mean, something that is an Asset but is depreciating with time, which means at some point of time, it's value will become close to zero.
For example, buying a car for rental purpose. This can be an asset if you are buying a car to give it for rent, and it pays you regularly on monthly basis. But in case it is more than 15 years old, it's value will be very less if you think of selling it to someone else. So this is an example of depreciating asset.
Even though you must have made more money compared to the amount you spent to buy this car, but it is one of the examples of depreciating assets.
On the other hand, buying a house for renting purpose can be a good asset, since if you want to sell that house after 15 years, you can get high value compared to the amount you had paid to buy it. It also depends on location of the house you are selling to determine it's value.
So these are some examples of depreciating assets and good assets. Try to have more of good assets that increases in value with time.
ALSO READ: Emergency Funds and it's Importance
Regularly Review Your Financial Situation
One of another Golden Rules of Finance is to review your financial situation regularly.
While you are following above rules, it is important to review your financial situation every 6 months to one year.
One of the best ways to review your financial situation is to maintain an MS Excel sheet to save few numbers:
List down monthly incomes / salaries credited to your bank account
Note down the total expenses occurred on monthly basis
Have another column for liquid savings – Savings account, Fixed Deposits, Recurring Deposits, etc. Liquid savings are the one that can be easily liquidated
Have another column for non liquid savings / assets – such as mutual funds, stocks, land, etc. – These cannot be easily liquidated since mutual funds are volatile in nature so you cannot book losses and land cannot be sold very quickly
So track all above numbers on monthly basis and it is good to have the categorization of liquid assets, non liquid assets and your net worth being updated in one single location every month to know your financial situation at any point of time.
Conclusion
So these are 5 important Golden Rules of Finance that you must follow to keep your life financially stable and stress-free.
To summarize below are the points we discussed:
Don't spend more than you make
Don't take on debt to please others
Actively invest & track your net worth
Don't Buy Depreciating Assets
Regularly Review Your Financial Situation
SHOW your Support!
Found this Helpful? DONATE any amount to see more useful Content. Scan below QR code using any UPI App!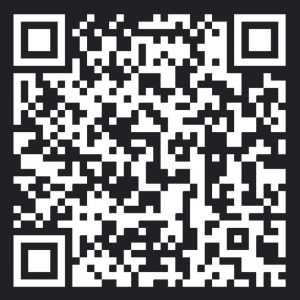 UPI ID: abhilashgupta8149-1@okhdfcbank
Verify that you are "Paying Abhilash Gupta" before making the transaction so that it reaches me. It makes my Day 🙂
Thank you for Donating. Stay Tuned!
Income Tax Calculator App – FinCalC
For Income Tax Calculation on your mobile device, you can Download my Android App "FinCalC" which I have developed for you to make your income tax calculation easy.
What you can do with this mobile App?
Calculate Income Tax for new FY 2023-24 and previous FY 2022-23
Enter estimated Investments to check income tax with Old and New Tax Regime
Save income tax details and track regularly
Know how much to invest more to save income tax
More calculators including PPF, SIP returns, Savings account interest and lot more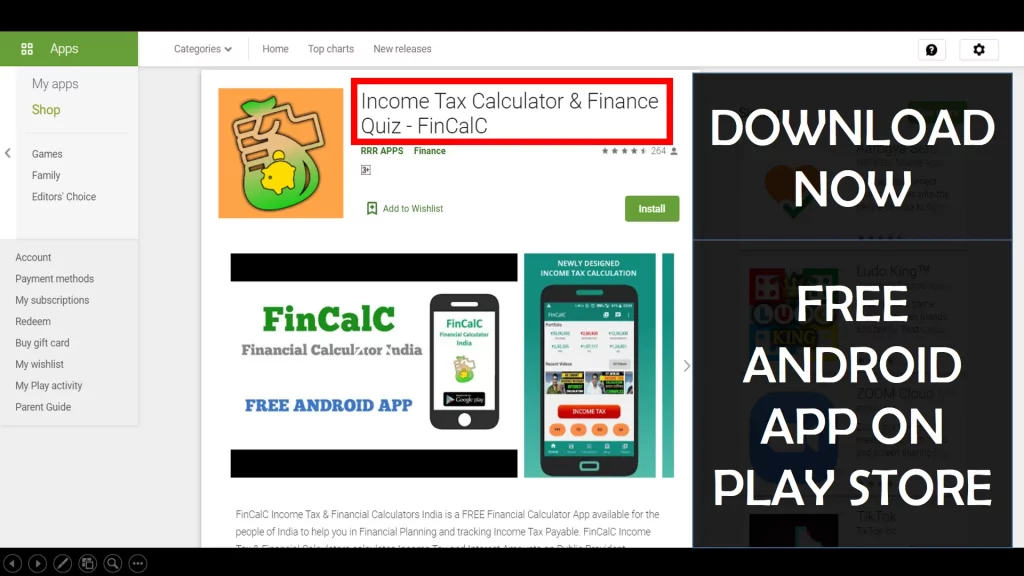 Use Popular Calculators:
I'd love to hear from you if you have any queries about Personal Finance and Money Management.
JOIN Telegram Group and stay updated with latest Personal Finance News and Topics.
Download our Free Android App – FinCalC to Calculate Income Tax and Interest on various small Saving Schemes in India including PPF, NSC, SIP and lot more.
Follow the Blog and Subscribe to YouTube Channel to stay updated about Personal Finance and Money Management topics.
---